Ford Torino Items For Trade
These are parts that I've accumulated and do not need. I am looking for some specific Torino parts, and maybe you have them, or can get them. Rather than buying and selling, I'm interested in trading these parts with other Torino people, because some of the parts I'm looking for are not reproduced by any vendors. I also want to keep in the spirit of the Torino community and help out my fellow owners who may be in the same situation as I am.
---

I am looking for the following items

68-71 Ford Torino Heater Outlet Diverter, with A/C, with Console




68-71 Torino Floor Shifter plate with lenses, and black plastic filler that slides with lever.





68-71 Torino Console Lid Hinge



---
I have these items to trade

1970 Torino GT door panels, fair to poor condition with spears.

If you just need the spears, I'll remove them and send them by themselves.

Passenger side has tears and big speaker hole.

Driver's side has speaker hole, and two small holes in front of the remote mirror hole.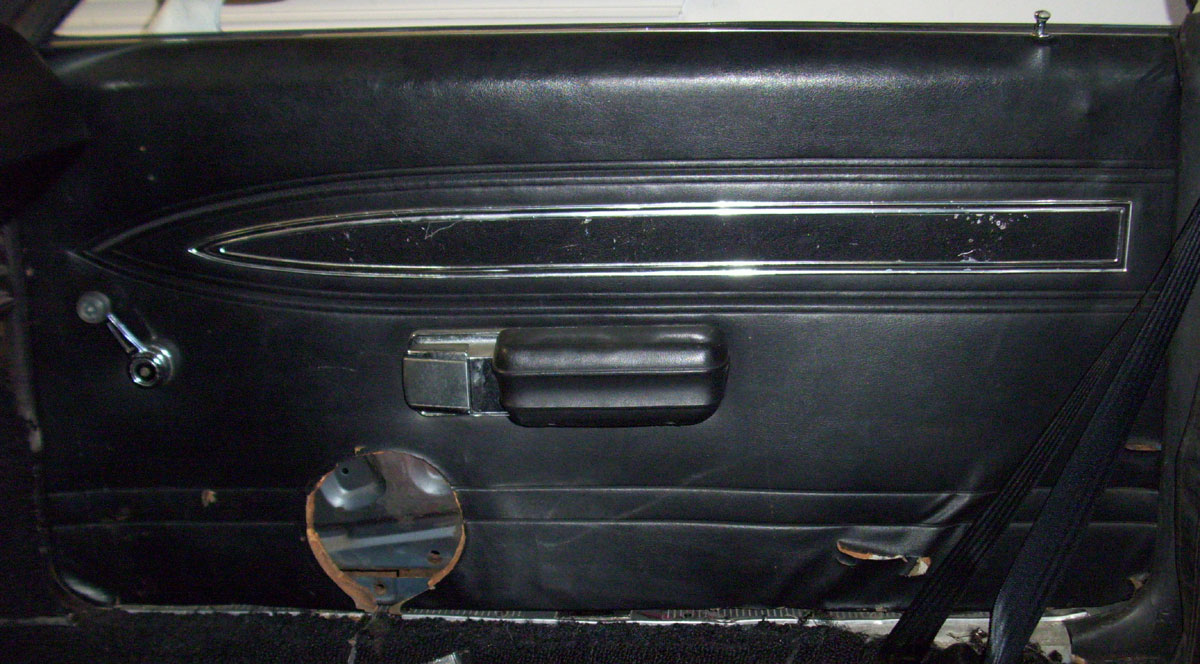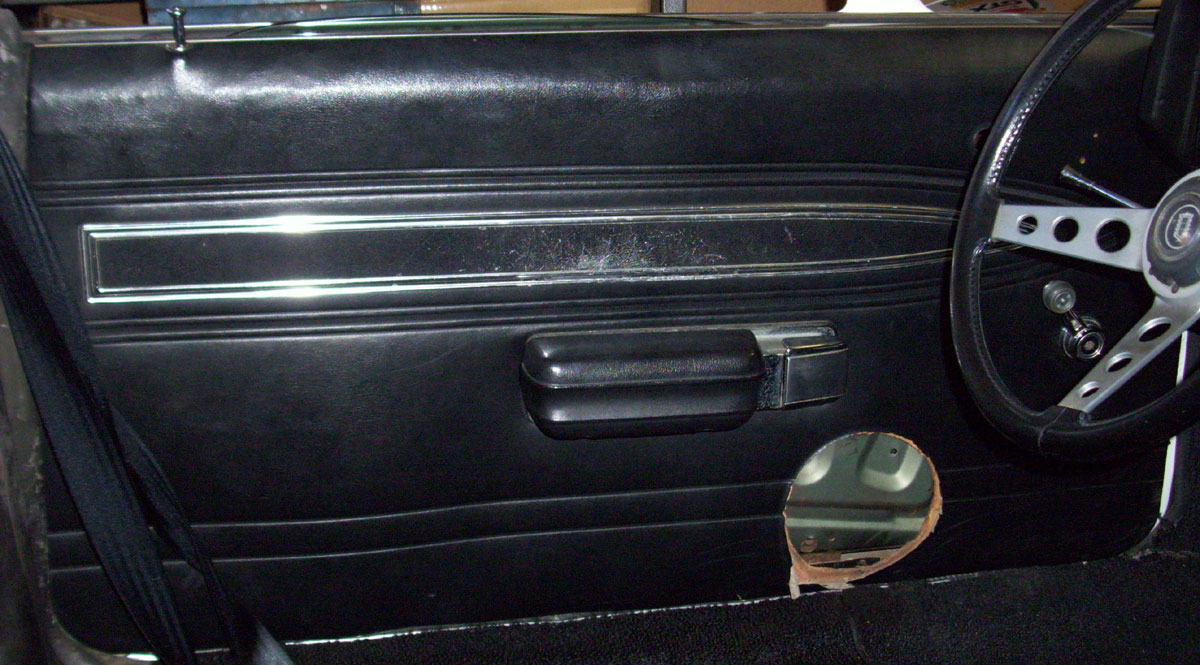 ---
Click here to email Gerard
---
Return to homepage