Fast Fords!
My parents were into sand buggies by 1957, 4 years before I was born! So, I grew up at the beach, riding dune buggies, motorcycles, ATC's, and anything else we thought might go good in the sand. This was Pop's last dune buggy, and the most powerful. This photograph is from the early 1970's, and was taken at Pismo, California, during a hillclimb competition. The engine, a bored and stroked 352 FE Ford, was originally built by a guy who put it into a 59 Ford pickup with a Mickey Thompson 2x4 cross-ram with two 750 Holleys on it! It was too much for his truck, as he would regularly break 3/4 ton rear axles while dusting every car in town. The builder kept the cross-ram, so Pop put an Edelbrock F427 single 4 barrel manifold with a Holley 850 double-pumper on it. The pistons in the engine are 13:1 Jahns forged aluminum, and the rods are the big-bolt 390HP units, as is the crank. The heads on the engine are 1963 Ford 427 Low-Riser units, and the cam is a solid lifter factory experimental dirt-track cam that idles at 400 RPM, and pulls good up to 6000 RPM. A net friend found the part number for me...It's C3AZ-6250-AA and apparently still available from Holman-Moody. Thanks to SaxonCJ28 for finding this number!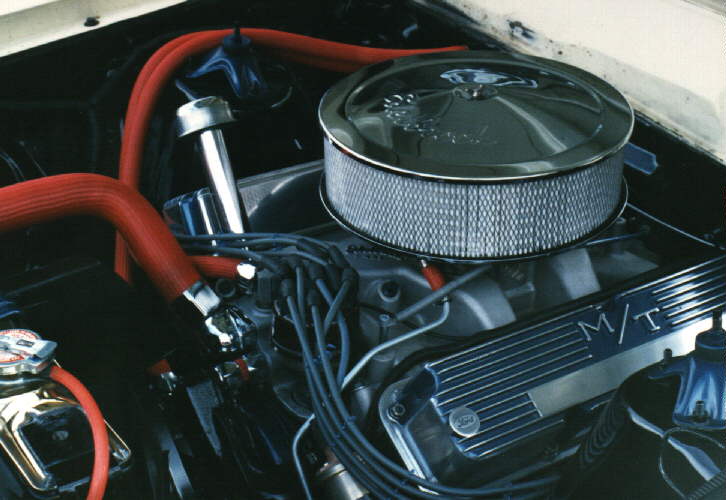 Anyway, I bought a 66 Ford Fairlane GTA in 1982, and since Pop wasn't using his dune buggy any more, guess where the buggy engine went! Into my car! After replacing the block, which had rusted internally from sitting, with a donor 390 block, I hit the track. Wow, does it run. On its fourth pass down the dragstrip at Baylands Raceway in Fremont, California, the car went 12.74 at 110 mph. This is with a C-6 automatic, 3000 RPM stall torque converter, 4:11 gears, G60-15 street tires, a weight of 3700 pounds, and virtually no tuning on the too-large 850 double pumper.
Here's the Fairlane at the Monterey County Fairgrounds, site of the Monterey Pop Festival and the Monterey Jazz Festival. Pop's 62 Thunderbird is in the background. That's my big brother, Fred, on the left, checking out the cars.
I just sold this car (minus engine) to a guy in a nearby town.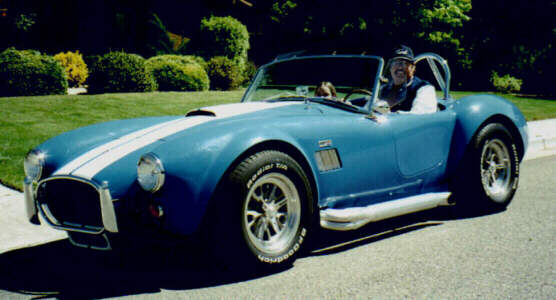 Can you say "C-O-B-R-A"? My big brother got the speed bug early on, since he got to drive Pop's dune buggies in sand drag competition. I was too young to drive in the late 60's, so I missed out. This is my brother Fred's LA Exotics Cobra replica. I built the 428 and C6 for him, using an engine and transmission we bought in a 67 Cougar. That was a sweet deal. The car was a basket case that a guy had to sell because of a growing family. We bought the car, took the engine and trans out, then sold the shell for a few bucks. Viola, cheap 428!
This is a 428, .030 over, with forged TRW flattops, ported FE passenger-car heads with big valves, adjustable valvetrain, Edelbrock Performer 390 intake, 700 cfm Holley (smog-legal!), and a big Cobra T oil pan. The valve covers are identical to the ones on my Fairlane, 60's vintage Mickey Thompsons with no oil filler holes! Fred has to add oil through the vent hole on the other side. It uses an MSD-6A, with a rev-limiter set for 6000 rpm. All engine controls such as the ignition box, relays, and other electricals are mounted under the dash--No stuff on the firewall! Looks pretty good, don't you think?
---
Some interesting links:
FOMOCO Obsolete
Lots of cool stuff for 60's Ford car fans. Excellent coverage of the Fairlane and Mercury Comet Cyclone.
Auto Krafters
A very good source for Fairlane and many other Ford parts.
The FE Ford Forum
A web-based discussion group on all topics relating to the FE engine. Lots of good information here!
The FE Club of America
A new magazine for all us FE nuts!
---
Need a book on Fords?
Then visit: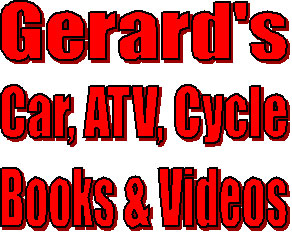 Click here to check it out!
www.bob2000.com/booksvids.html
Questions? Comments?
---
---

All photographs and content on this website are copyrighted by the author. Unauthorized reproduction is strictly prohibited!