Vanessa
---
Vanessa Forgnone was my niece, born to my brother and his wife on July 26, 1986. God took her from us exactly one month past her 16th birthday, on August 26, 2002, in a traffic accident on her way to school.
We all miss her dearly.
Here are a few photos we have of her, taken with our digital camera at various family gatherings.

---
Christmas 2000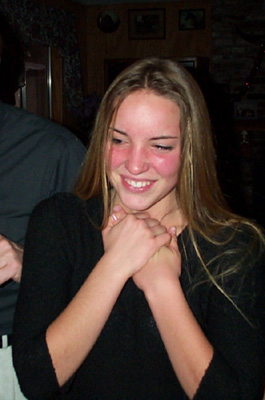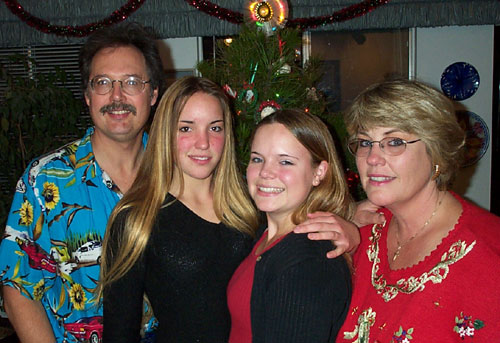 Fred, Vanessa, Alexis, and Kathy Forgnone
---
Thanksgiving 2001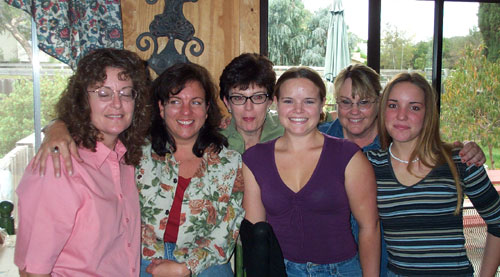 The Forgnone Girls!
Sister Cindy, ex-wife Andrea, sister Nita, daughter/niece Alexis, Fred's wife Kathy, and daughter/niece Vanessa.

Grandma Ada, Vanessa, and Grandpa Bob
---
Christmas 2001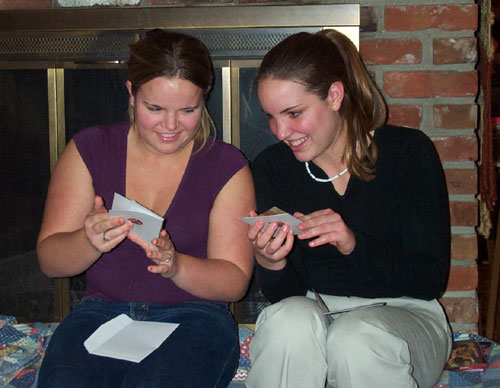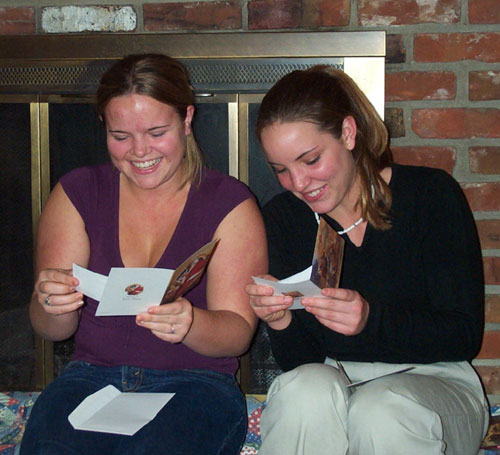 Alexis and Vanessa at Grandpa Bob and Grandma Ada's house, getting some really awesome gifts!
---
Fred's Birthday, May 2002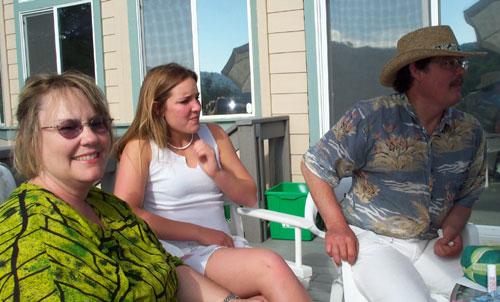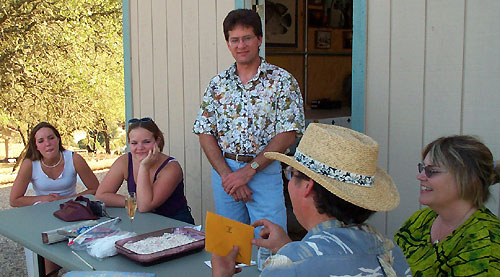 ---
Father's Day 2002
Vanessa and her dad, Fred, in a re-creation of her late grandfather's dune buggy. She sure enjoyed this day!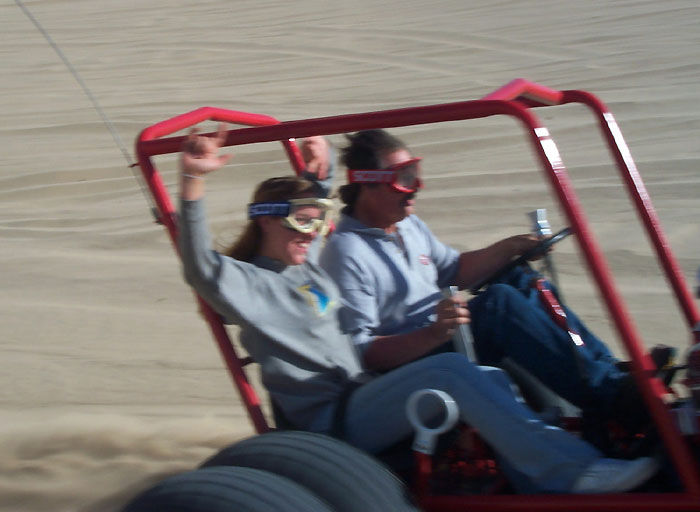 Here she goes, as fearless as ever!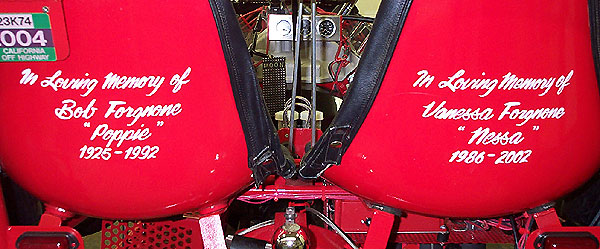 Since our dune buggy was built as a tribute to our late father's memory, it was only fitting to dedicate the passenger seat to Vanessa.
We all feel that they're together again, somewhere on the other side.
---
September 4, 2002
Santa Maria, CA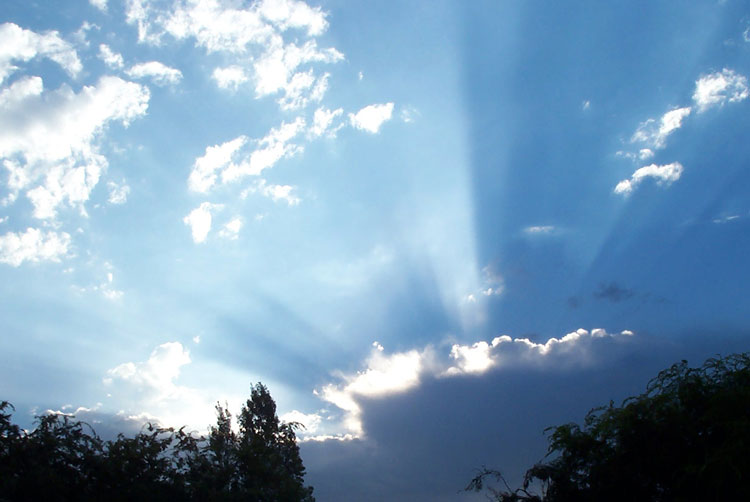 On the morning of September 4, 2002, Vanessa had already gone to God. This is her looking down on us that morning. At her viewings and funeral, we played one of her favorite songs, Louis Armstrong's "What A Wonderful World." I normally flip through the 6 presets on my radio constantly, but that morning during my very short drive to work, I left it alone, and that very same song came on the radio. It's a coincidence I can't explain or ignore.
We really miss Vanessa.
Sleep softly, sweetheart.
---

If you would like to email Vanessa's parents, click below:
---

This site was created by and is hosted by Vanessa's uncle.