6427 Miles: A Tour of America by Car

By Gerard Forgnone

---
Day 21

Thursday, September 19, 2013

Dayton, Ohio to Indianapolis, Indiana

---

Dayton, Ohio, is the home of Wright-Patterson Air Force Base, home of The Museum of The United States Air Force.

Inside this free museum are some of the rarest airplanes ever made and flown. Some are extremely important historical artifacts. I've wanted to see this place for a very long time!




I pretty much skipped over the first 40 years of aviation history, and went directly to the WWII display. This very aircraft, B-29 Bockscar, dropped the second nuclear bomb on Japan. This aircraft is the last aircraft to drop a nuclear weapon in anger. I got to see the first nuclear B-29, the Enola Gay, in Washington a few years ago, so I've now experienced both of the aircraft that ended the Second World War.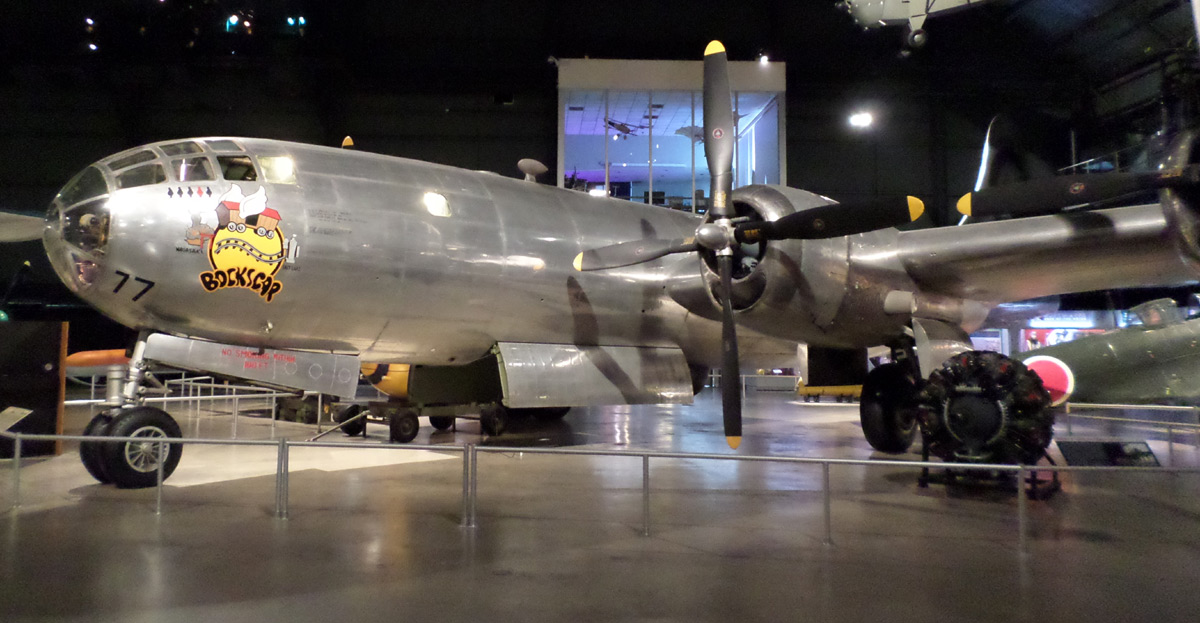 Here is Predator B 001, the first Predator with a turbine engine. I helped create this display. I stopped to talk to the docents underneath, and asked them if they had any questions about this aircraft. One of them did wonder if this was a prototype, as he had been told, and yes, it was one of two prototypes.




Ahhh!!!!! My last B-36! There are only FOUR B-36 aircraft remaining intact in the world. I've seen all four now. My first was at the Castle Air Base Museum, near Mom and Dad's burial plots in Atwater, CA. The second was in Tucson, at the Pima Air & Space Museum. Number three was at the Strategic Air Command Museum near Omaha, Nebraska just a few days prior to this museum. What an amazingly HUGE airplane this is!




Ok, to go with my last B-36, how about my FIRST B-2???? Well, maybe my first COMPLETE B-2! I worked on this airplane in the mid-1980's, but never got to see one complete. This took me as a total surprise, as I didn't know there was a B-2 here. This particular airplane never flew, as it was used for ground testing.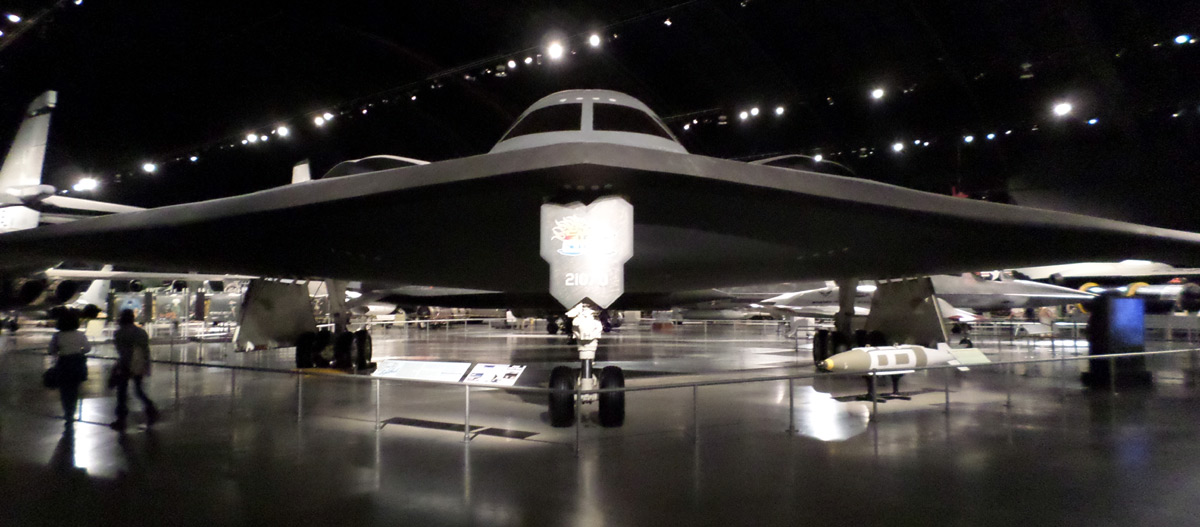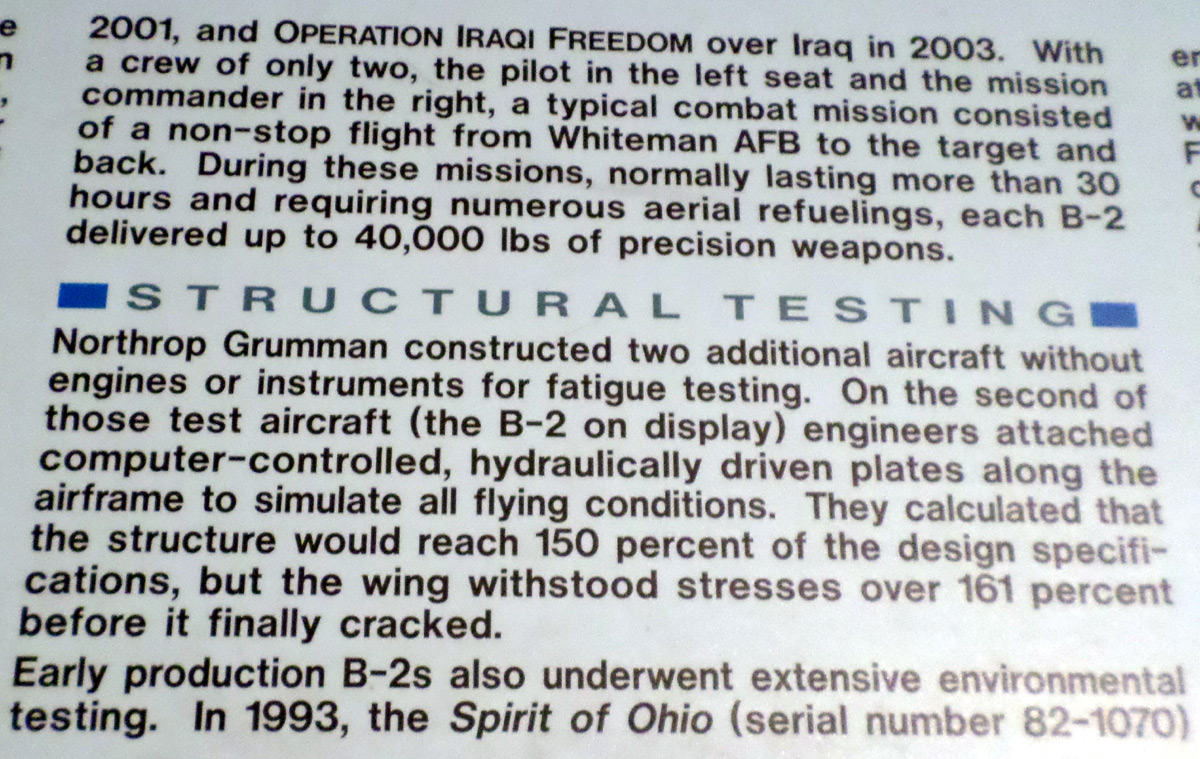 I worked on the seals around the edge of this door. I can't tell you what they are made from, or how they are made.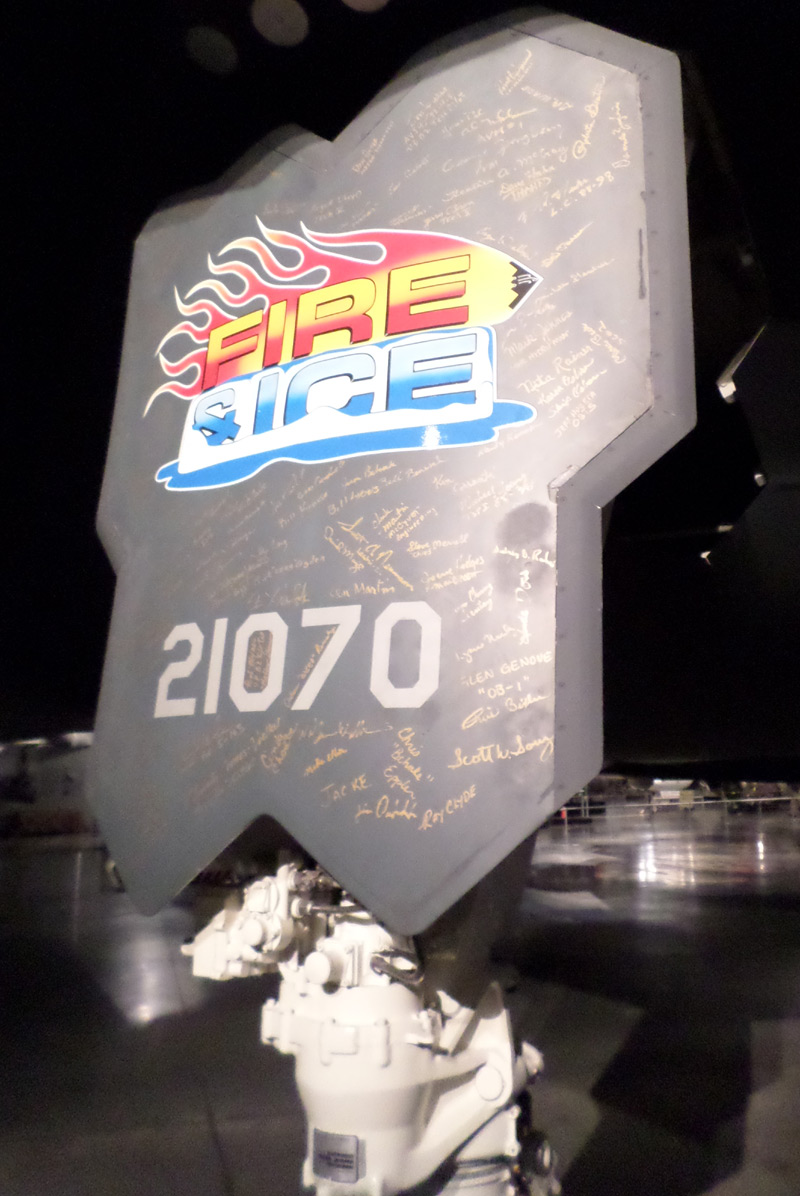 This is the command module from Apollo 15. My distant cousin, Alfred Worden, stayed behind in this capsule, orbiting the moon.




There it is, B-36 Number FOUR!




The Air Force Museum at Dayton was really cool, but they don't have any food there. I got hungry, and left the museum after buying some souvenirs. Heading West from there, I stopped at the Indianapolis KOA Kampground, which was inexpensive, and very nice!




Tomorrow, Indianapolis and the Indianapolis Motor Speedway!

Go to next page

Go back to title page


---
Questions? Comments?