6427 Miles: A Tour of America by Car

By Gerard Forgnone

---
Day 15

Friday, September 13, 2013

Des Moines, Iowa to Germantown, Wisconsin

"If you build it, he will come."

After leaving Omaha, Nebraska, I knew my next destination would be the Milwaukee area. In between Nebraska and Wisconsin is the state of Iowa. "What's in Iowa to see," I asked myself. I then remembered a line from one of my favorite movies, "Field Of Dreams." "Is this heaven?" asks the baseball player. "No, it's Iowa," says the builder of the field.

So, I did a little research about where in Iowa the Field Of Dreams is located, and it was right on the way to Milwaukee! The field is built just outside the small town of Dyersville, Iowa, which is a very neat, clean, small Midwestern town. Beautiful! This is the type of place you see in the movies, or read about in a book...small town, friendly people, clean, well-kept. I'd like to retire to a place like this some day.




Ok, here we go to The Field Of Dreams!




The grass was amazingly thick and soft, probably not what is used in a regular ballfield. Each time someone hit the ball to the outfield, the ball would disappear into the grass...no bounce, no roll. Sure was beautiful!




So, off to see our dear old friends, Mike and Kay Bernier, of Germantown, Wisconsin!

Mike was in the Army at Ford Ord in the 70's, and he and Pop were co-conspirators in the horse races. Pop was godfather to their son, Sean.




Mike and Kay shared some photos that Pop had sent to them over the years. I don't have my own copy of the photo below, but it appears to be from around 1978 or 1979. The photo is taken on the east side of our house, with the Skyview Drive-In in the background.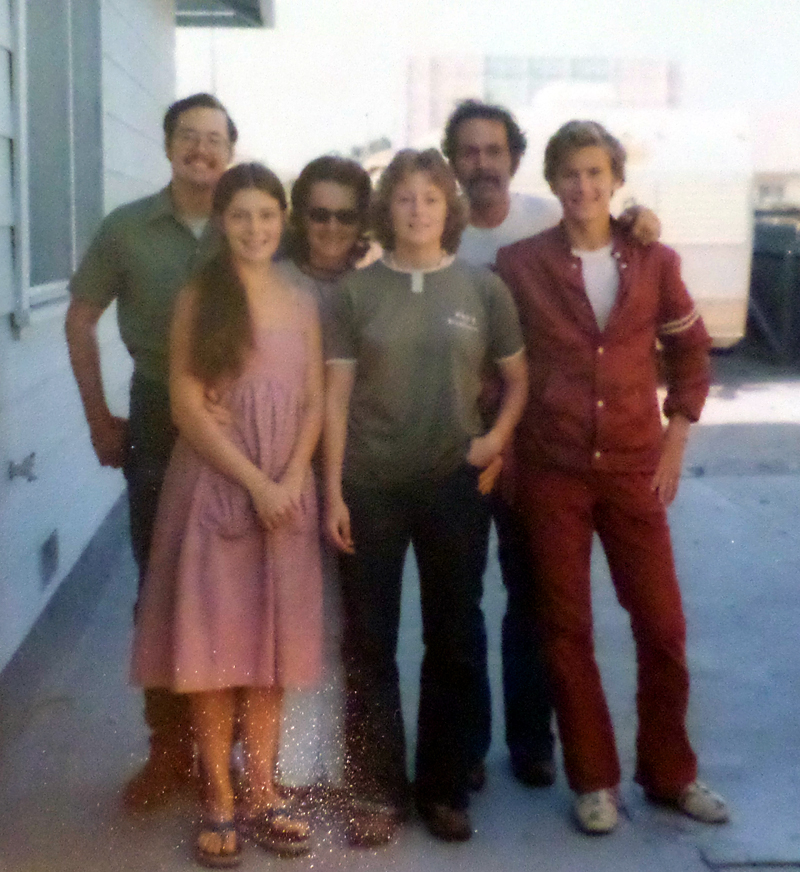 This is my sister Cindy and her Ford Bronco. My 57 Chevy is on the left, and Nita's 56 Chevy is on the right.




This is dad and his Italian friend, Bruno. Bruno was a tour guide in Italy, when Pop, Cindy, and Nita went there in the 70's.




Here is Mike Bernier on one of our Honda ATC 90's, at Marina Beach, CA.




Mike and Kay were so wonderfully generous, and let me stay in their home this night. Tomorrow, Mike and I go to see the Harley-Davidson museum in Milwaukee.

Go to next page

Go back to title page


---
Questions? Comments?