6427 Miles: A Tour of America by Car

By Gerard Forgnone

---
Day 11

Monday, September 9, 2013

Rock Springs, Wyoming to Cheyenne, Wyoming

Here's the KOA Kampground in Rock Springs...not much to look at! The wooden fences are tent camp areas, and there are KOA Kabins in the background.




AHHHH! Breakfast! Free, from the KOA folks.




I saw two of these structures along I-80 in Wyoming, between the freeway and the railroad. Does anyone know what they're for? No windows, a door, and a chimney.




This was a super nice rest stop on I-80, the Lincoln Highway.




And so we have a sculpture of Mr. Lincoln! This thing was huge!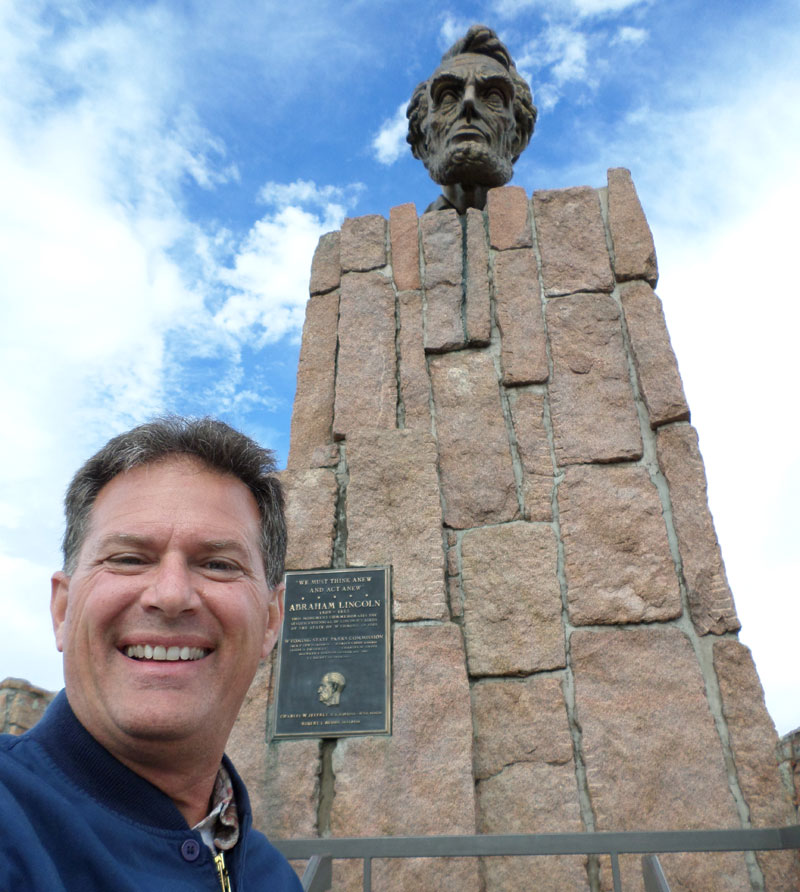 These two information sheets were inside the visitor center. Interesting!




At the visitor's center, I discovered that a monument to the Ames Brothers was nearby. As I neared the exit, the weather was looking iffy. Once at the exit, I saw that the road to the Ames Monument was going to be dirt. The Mounty is 2 wheel drive, and with the bad weather, I didn't want to risk it. And yes, that's SNOW!




More snow at the exit!




Bad weather ahead! It rained a bit, not too bad.




Here is the KOA in Cheyenne, Wyoming. It was a nice one, brand new.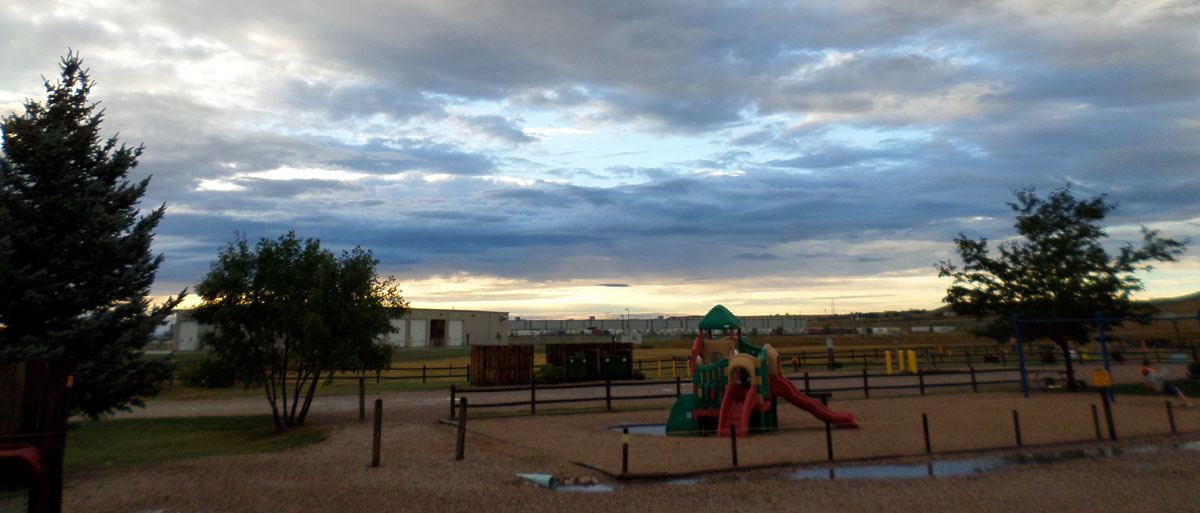 Go to next page
Go back to title page
---
Questions? Comments?